Complete Your Style with DC Shoes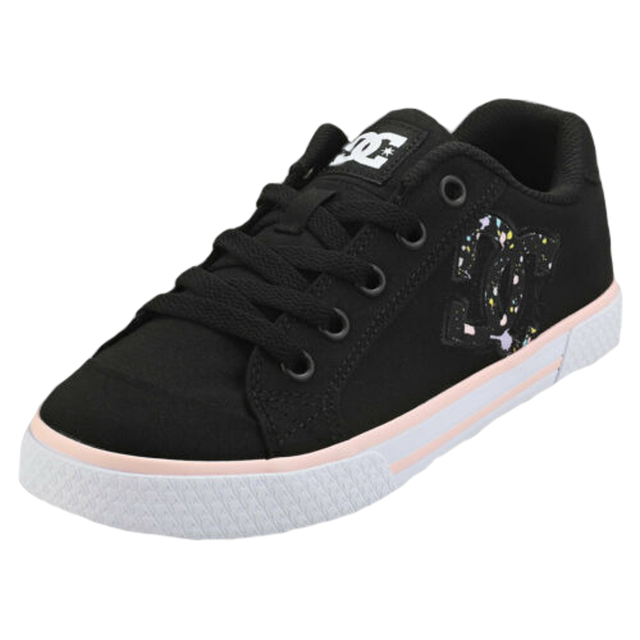 When it comes to women's skateboarding shoes, DC offers a wide lineup of sneakers to choose from. You can get DC women's shoes in high tops or low tops with a large variety of colors and patterns. They have some pairs that are more flashy with strong company branding. They also have more practical looks with subtle branding if that is what you are looking for. Because there is so much variety between all of the different skateboarding shoes for women that DC offers, it can be a bit overwhelming when choosing a pair. This guide will help answer some questions and narrow down your choices.
What kinds of materials are used in DC shoes for women?

Because of the wide variety of shoes in the DC shoe lineup, there are also a wide variety of materials used in the making of their sneakers. Some sneakers are made out of suede for added durability when sliding the foot against grip tape. Some other sneakers are made with a reinforced canvas that is also quite durable. Glossy synthetic leather is used in some varieties of DC's leather skate shoes for women.

A few pairs go a more traditional, cross-training route and have partial mesh uppers. The mesh uppers add a bit more flexibility to the foot and help with ventilation. However, the mesh doesn't provide as much cushioning as other shoes in the DC lineup. EVA foam is widely used in DC shoes for additional padding and support.
Are DC shoes purely a skateboarding sneaker?
While DC shoes are more synonymous with skateboarding than any other sport, some varieties of their sneakers also work well as cross-trainers. These are the varieties that are lighter weight with common athletic shoe features, like mesh uppers. These DC shoes will work well as gym shoes. However, DC shoes won't perform as well for track and field sports.
DC shoes tend to have flatter soles made to grip skateboard decks. While they will work well when walking or running on pavement or a treadmill, they will tend to slip more when running on grass or dirt.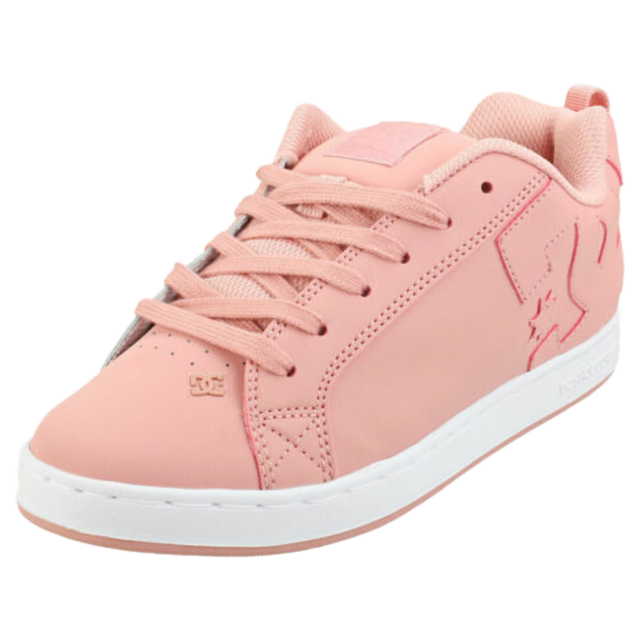 Are DC shoes fashionable sneakers?

Because of the wide variety of styles, colors, and patterns that DC shoes come in, they work well as fashionable sneakers. You can often find interesting colors and patterns that match the aesthetic of the rest of your outfit. The bulkiness of some shoes leads to an interesting silhouette. Some types of DC shoes are a lot more subtle, like their Chelsea line of shoes. These monotone shoes with more subdued branding can fit a more casual outfit.

They aren't as loud as some of the other DC shoe variations. Another more subtle casual wear shoe is the villain slip-on. The slip-ons have minimal branding and usually come in a single color. This makes them easy to color match with any outfit.
Are DC shoes durable compared to other sneakers?
When it comes to skateboarding, durability in shoes is essential. Shoes can start breaking down quickly when performing tricks that involve sliding the side or top of the foot along the grip tape of the top deck of the skateboard. This is common in basic tricks, like ollies and kickflips. Luckily, DC shoes are known for their durability and construction.
Many of the shoes in DC's lineup are made of suede, so they are built to last. Suede can handle that harsh friction of the grip tape more than something like a glossy synthetic leather. While the reinforced canvas that DC shoes are sometimes made with is also durable, the suede will usually outperform them in this regard.
What is the fit and feel of DC shoes?
While the fit and feel can vary quite a bit depending on which specific shoes you go with, DC shoes tend to be a little bulkier and a bit more cumbersome compared to your average athletic shoe. This bulkiness common in women's skate shoes is mainly due to the extra padding that is added to protect the feet. The bulkier versions also have a bit less midfoot flexibility. However, some varieties of DC shoes are less bulky. DC shoes all tend to have good midfoot support and thick, comfortable insoles. While most DC shoes fit snuggly, especially with the padded uppers, some variations, like DC's women's villain slip-on shoes, are obviously going to fit a little looser.
Content provided for informational purposes only. eBay is not affiliated with or endorsed by DC Shoes.