Посмотреть по параметру Поколение
About iPod Shuffle
Sleek, polished aluminium. Five brilliant colours.

Its main body is crafted from a single piece of aluminum and polished to a beautiful shine, so the iPod shuffle feels solid, sleek, and durable. The colors available include gleaming silver, blue, green, orange, or pink.

Hundreds of songs to go.

Along with up to 15 hours of battery life, iPod shuffle gives you 2 GB of storage capacity, which can hold hundreds of songs. That's plenty of room for the essential songs of your workout or commute.

Control your music with just a click.

The control pad is 18 percent larger than on previous iPod shuffle models, so it's even easier to see and use the music controls. Press the center button to play and pause. Press the outer buttons to skip forward or back and adjust volume.

Give your songs a voice.

Say you're listening to a song and want to know the title or the artist. Just press the VoiceOver button on top of your iPod shuffle, and it tells you. You can even use VoiceOver to hear the names of playlists and switch between them.
eBay has provided more information about this product above and is not affiliated with or endorsed by Apple.
Price Trends
Apple iPod Shuffle - Price New and Used
New Price*
from $97 to $115
Used Price*
from $31 to $38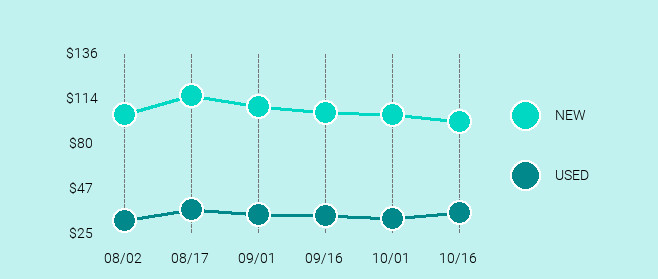 *The average sold price is calculated based on "Buy It Now" items sold within the 90 day period described above (excluding shipping and handling). Each interval represents a 15 day period. There is no guarantee that items will always be listed at a price within the provided range.
Compare Similar Models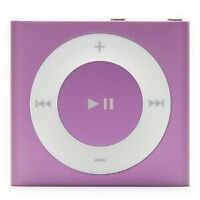 Apple iPod shuffle
Audio Formats
AAC, Protected AAC, MP3, MP3 VBR, Audible, Apple Lossless, AIFF, WAV
Frequency Response
20Hz to 20,000Hz
Screen Resolution
No screen
Music Playback Time
Up to 15 hours